PREMIUM ACCOMMODATION
Executive Deluxe Room
Relax in our smart and self-sufficient bedrooms with large balconies and all amenities. Situated in the main block, all our executive deluxe rooms are accessible by elevator.
Tariff starting at INR 3,500 + GST per night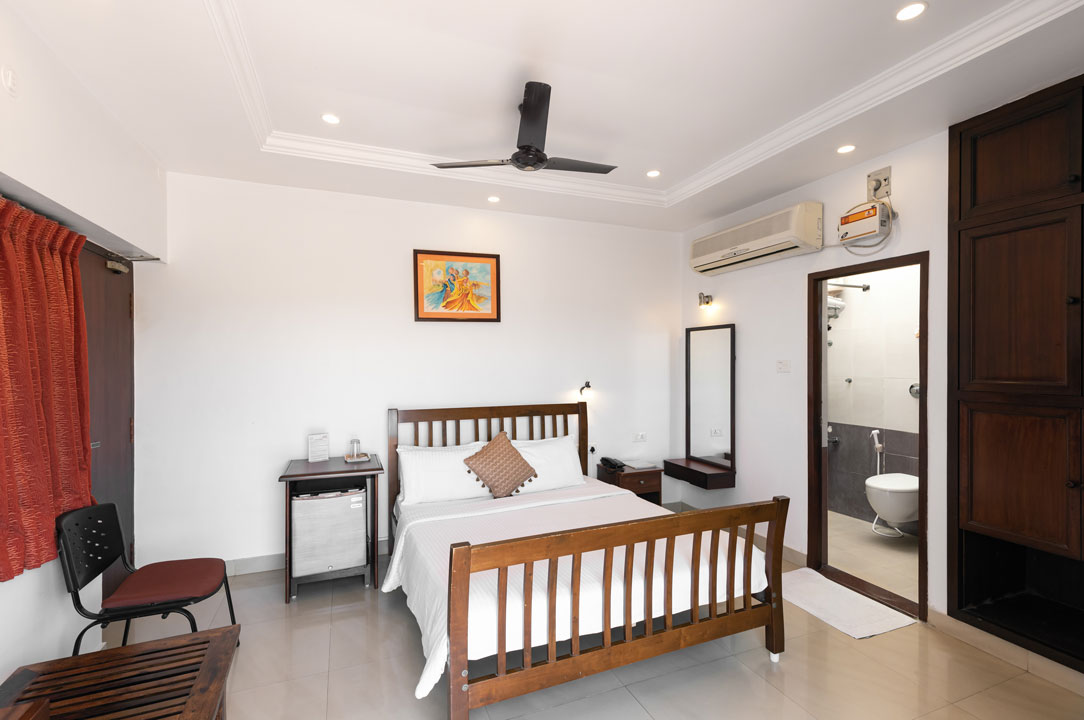 About the Room
Leave your worries outside and choose one or more of our four executive deluxe rooms at our property. Large and comfortable, you can enjoy your evenings relaxing on the balconies or quietly working at your study desk. If not, you can simply stay in and enjoy a hot meal via room service.
Take a look at the specifications below and reserve an executive deluxe room if you are looking for unmatched comfort.
For queries and personal requests, do give us a call and we will be happy to help.
Refrigerator
In every suite for your convenience
Geyser
For your use round the clock
Breakfast
Complimentary buffet breakfast at our multicuisine restaurant
Car Parking
Parking spots available in front of our property with 24 hr security.
DINE WITH US
Food Fun
Our multicuisine restaurant has been has always been complementing our guests' stay at Pondicherry Executive Inn with its exceptional food. Our homecooked, delicious meals have kept our guests coming back year after year for more.
Discover Pondicherry
Local Excursions
Reside in the heart of Pondicherry, surrounded by a variety of attractions.