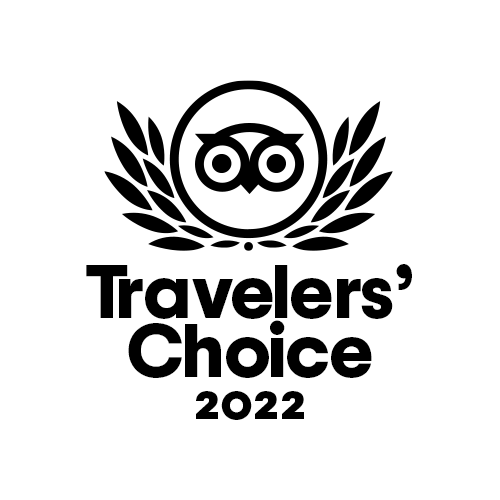 A blend of elegance
and simplicity.
Welcome to The Executive Inn. At our 23 room boutique hotel, we promise you an extremely comfortable retreat nestled in the historic White Town of Pondicherry. With the convenience of the rocky beach, Sri Aurobindo ashram, our favourite shops and the choicest restaurants just a stone's throw away, it is undoubtedly the best location in Pondicherry.
The moment we welcome you through our doors, you are assured unparalleled hospitality and prompt service.
Neatly tucked into the French Colony of Pondicherry, you can take leisurely morning walks down to the beach or evening strolls among the well-lit streets surrounding our inn. Safety is a given, and rejuvenation follows effortlessly.
The Executive Inn will be your very own vacation home whether in the company of family and friends, or on a solo business trip.
Pondicherry Executive Inn
1-A, Perumal Koil St,
White Town,
Puducherry – 605001
An Unforgettable stay at Pondicherry.
Join us for an experience that will be nothing like
anywhere you have stayed before.
Local Excursions
Reside in the heart of Pondicherry, surrounded by a variety of attractions.
"Look no further. The most satisfying place to be in Pondicherry"
Beena Sureka, Director
DINE WITH US
Food Fun
Our multicuisine restaurant complement our guests' stay at Pondicherry Executive Inn with its exceptional food.
Not just a place to stay.
Explore the surroundings of Pondicherry Executive Inn with this guide. Chat with us upon your check-in and we will further help you make the most of your trip.
Pondicherry Beach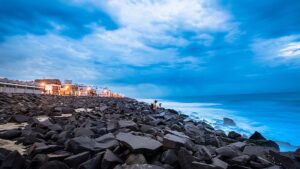 Any trip to Pondicherry would be incomplete without a visit to its beaches. Despite the hot weather, the four main beaches of Pondicherry are popular amongst tourists and locals alike.
Distance: 0.3km , 4-min walk
Paradise Beach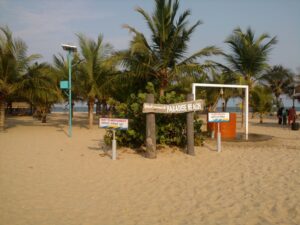 A neat and clean beach across the Chunnambar river with serene views and white sand, Paradise beach is perfect for morning and evening walks. Open from 9am to 5pm, closed on Thursdays.
Distance: 13.5 km
Eden beach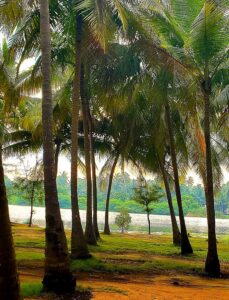 Enjoy a beautiful sunrise, some light snacks and a safe swimming zone at Eden beach. It also has an open gym area and a children's play area. Open from 6am to 6pm, it is the first beach at Puducherry to get a blue flag tag.
Distance: 10.5 km
Pondy Marina beach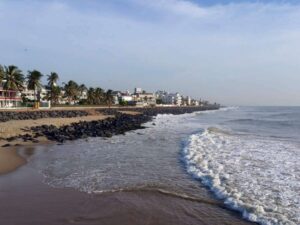 Open from 10am to 11:30pm on all days, this is a food-based sandy beach area located near the new light house. Enjoy a wide variety of food, lawns for events, and soothing breeze under the moonlight. Entry free.
Distance: 4.3 km
Sri Aurobindo Ashram
The ashram and spiritual center for integral yoga is founded by Sri Aurobindo and The Mother.
Open from 8am to 12noon, and 2pm to 6pm.
Distance: 0.4km , 6-min walk
NavaVihan Handicraft Shop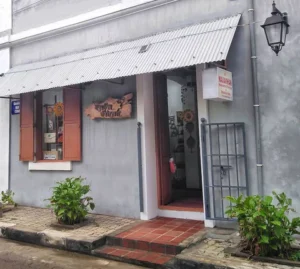 Explore innovative educational games and specially designed handicraft products ranging from decor, lighting, cards, stationery, and much more.
Open Monday to Saturday, 9am to 5pm.
Distance: 0.85 km , 5-min walk
Manakula Vinayagar Temple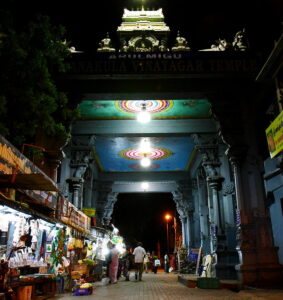 This temple has been in existence since before the French settled in Pondicherry in the year 1666.
A fort was constructed adjacent to the temple by the French in the year 1668 after obtaining permission from the English.
The temple gets its name Manakula from being constructed on the banks of a 'sandy pond'.
Distance: 0.5km
The Pondicherry Museum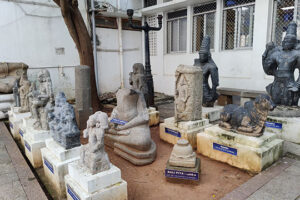 Open from 10am to 5pm (Monday holiday), the Pondicherry Museum beings back memories of its glorious past.
Artefacts and excavations from Arikamedu are preserved here. One can also see glimpses of the days of the Greco-Roman era and the Pallava-Chola days.
Distance: 0.6km
Bharathi Park
This park facing the governor's bungalow (once called the "Place du Pantheon"), and reflects the French influence from its past rulers.
Distance: 0.9km
Immaculate Cathedral
Located on Mission Street, this cathedral was built in 1791. It bears a strong resemblance to a church in France. It was built on the ruins of an older church.
One of the oldest tourist sites in the city, this church was visited by Mother Teresa during her visit to Puducherry.
Distance: 1.2km
Sacred Heart Churches
Built in the 17th and 18th centuries, an oriental splendor of Gothic influence is seen in its stained glass panels depicting saints and events from the life of Christ.
The Immaculate Conception Cathedral was built in the year 1692, and Our Lady of Angels Church is notable for its architecture.
Distance: 2.3km
The Botanical Gardens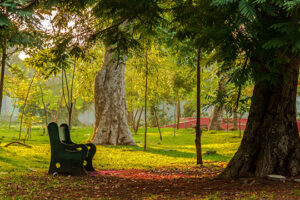 Created in the year 1826, we can find over 1500 rare plants here, procured from Calcutta, Madras and Ceylon.
Distance: 2.5km
Auroville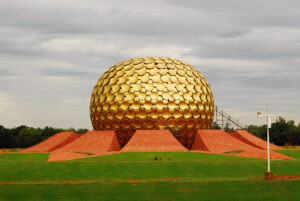 Auroville is an attempt to realise a new society with human unity – irrespective of race and creed – at its core.
It was envisioned by Sri Aurobindo and the Mother, and designed by the French architect Roger Anger.
Distance: 13.2km